I know a lot of musicians read this site and that you must be thinking, "Hey, I love my regular cowbell for its party-starting beat-box power, but I wish i could get more than one or two sounds out of it. There's got to be a better way!"

Well, cowbell afficianados – your wishes have been granted.
Enter the Rad Monkey VLC800 digital modeling cowbell.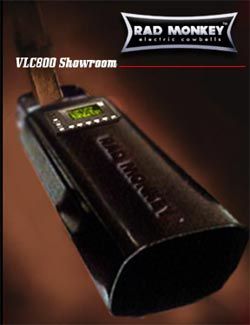 Every famous vintage and modern cowbell has been faithfully recreated through thousands of hours of research and development. Such notables as:

The Butterscotch Quail

The Esher West

The Jamske Snowflake

and The Beimacher Black Beauty (supposedly the most sought after knock box in the world. Yeah – the Rad Monkey is that good, people).