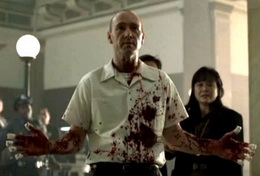 The new regular feature over at Scene-Stealers is Top 10 Tuesday. This week, Eric looks at the Top 10 Villains You Love to Hate.
There are tons of memorable baddies besides Darth Vader and Hannibal Lecter, and this is the first shot fired to start up the argument machine. You'll have a week to digest Eric's list and then J.D. will chime in with his Top 10 next Tuesday!
There is also a huge giveaway happening this month for movie lovers. Check it out!