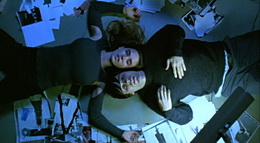 Has a movie ever left you emotionally drained? Have you ever been so affected by a particularly depressing film that you never want to go through that experience again?
No, I'm not talking about "Battlefield Earth" — I'm talking about a fantastic movie that was so intense that you'd rather just let it exist in your memory…and never have to watch it again.
Eric's new Top 10 list is filled with movies just like that. Check it out if you're feeling brave.