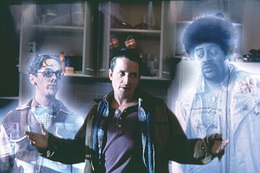 Our week of Halloween Top 10s continues at Scene-Stealers!
Today's Top 10 is a good one for the people who love Halloween but don't like being scared as much as they like the costumes and fun of it all. Brian Reeves from Kansas City contributed this good-humored list of funny horror films.
Check out his list of Top 10 Fun Movies for Halloween right here.
Remember, if you have a Top 10 list you'd like to contribute, email me at eric@scene-stealers.com.