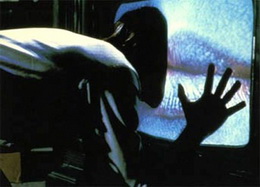 We have a brand-spanking new horror list for you today. It's a sequel of sorts to my Top 10 Overlooked Scary Movies list from a couple years back.
This list (and the other) are for those who want to spice up their Halloween; those movie fans who are sick of the same lame old horror franchises year in and year out at the video store. Ugh.
Want something different this year? Then this is the list for you. Try my Top 10 Horror Movies You Should Rent. You won't be disappointed. Our Top 10 Halloween week continues tomorrow with another brand new list from a Scene-Stealers user!