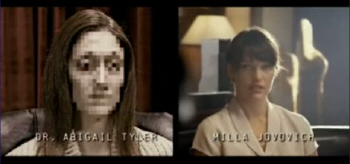 Has the success of "Paranormal Activity" created a monster?
The Milla Jovovich thriller "The Fourth Kind," opening today, purports to be about real events and claims its using real documentary footage right alongside actors portraying the same scenes. Turns outmost of it may not be real at all. Read on here.
Why is this so necessary? Can't we just have well-told suspense stories with good writing? Ugh.