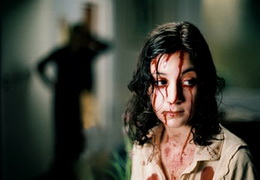 Thursday marks the beginning of Fantastic Fest, now in its sixth year. Held in Austin, the film festival is eight days of the best genre filmmaking has to offer.
While it also has hosted some higher profile films such as "There Will Be Blood," "Pan's Labyrinth," and "Zombieland," the importance of Fantastic Fest is that it brings attention to lesser-known films that appeal to niche audiences. Few things can rival the joy of being won over by a film you almost nothing about, and George Hickman can hardly count the number of times films that were completely off-radar before the festival went on to become instant favorites of his.
In that spirit, and to celebrate the beginning of the 2010 festival and our coverage beginning Friday, today George presents Top 10 Fantastic Fest Discoveries. Or, 10 films I love, but hadn't heard of until they played Fantastic Fest.